Introduction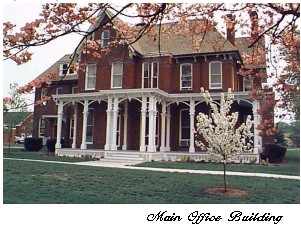 Are you interested in a career where you can make a difference, do what you are passionate about and receive personal fulfillment?
The State of Connecticut, Department of Children and Families (DCF) 
seeks a qualified individual for a Nurse position (#99925).  This is a full-time, third shift, forty (40) hours per week position located at Albert J. Solnit North Campus, 36 Gardner Street, East Windsor, CT 06088.  The work schedule is as follows: Week #1 off Saturday and Sunday; Week #2 off Friday and Monday 11:15 p.m - 7:45 a.m. 
*New State Employees start at minimum salary range.
The
Albert J. Solnit Children's Center – North Campus
 provides treatment to adolescent males between the ages of 13 and 17 by utilizing a strength based, family-centered relational approach based on youth-adult partnerships with a program model designed to focus on treatment strategies which are trauma informed and gender responsive. Located in East Windsor, CT the program is designed to be the bridge from hospital to home and community or as a diversionary placement to avoid the need for a hospital stay, providing an educational program, work experience opportunities and rehabilitation, including therapeutic recreation and occupational and music therapies.
Selection Plan
Please include your resume by clicking on the "resume" tab in your application.
PURPOSE OF JOB CLASS (NATURE OF WORK)
In a state agency this class is accountable for providing a full range of professional nursing care.
EXAMPLES OF DUTIES
Independently implements the nursing process with individuals including carrying out physicians orders regarding diet, medication and treatment; performs assessments; changes dressings; monitors and ensures quality care through observation and evaluation; reports on physiological and mental health status of individuals; documents nursing interventions on medical records; distributes and maintains records of controlled drugs and insures their security; maintains records and makes reports; makes decisions in routine cases; instructs individuals, staff and family members regarding treatments, nursing plans and related individual care issues directed towards an awareness and understanding of health/mental health issues; responds to emergencies; maintains availability of medications and supplies; ensures cleanliness of equipment and environment; may participate as a member of an interdisciplinary treatment team in the assessment, development, implementation and evaluation of individuals treatment or health/mental health care plans; may formulate and implement nursing care plans; may participate in outpatient clinics and assist in physical examinations; may administer routine tests; may conduct training; may delegate nursing tasks consistent with established protocols; may participate in psychotherapeutic and rehabilitation interventions; may physically restrain individuals; may provide related medical or mental health specialty services; may serve as Qualified Intellectual Disability Professional; performs related duties as required.
KNOWLEDGE, SKILL AND ABILITY
Knowledge of and ability to apply professional nursing theory, practice and ethics; knowledge of current medications, their actions, interactions, uses and side effects; knowledge of medical, therapeutic and psychiatric nursing interventions and methods; knowledge of and ability to apply quality standards, procedures and protocols; knowledge of and sensitivity to cultural and socio-economic difference; knowledge of and ability to apply clinical therapeutic models of individual care with emphasis on interdisciplinary team approach; interpersonal skills; oral and written communication skills; ability to act as a role model to health care staff by demonstrating and teaching professional behaviors; ability to learn specialized individual care applicable to work assignment; ability to listen and provide empathetic assistance to individuals and families in meeting their needs and carrying out prescribed treatments; ability to develop therapeutic relationships with individuals, and their caregivers; ability to respond to emergencies; ability to respond to and seek supervision; ability to encourage and facilitate cooperation, pride trust and group identity to foster commitment and team work; ability to analyze and evaluate proper care and treatment.
MINIMUM QUALIFICATIONS - GENERAL EXPERIENCE
Graduation from an accredited nursing program.
SPECIAL REQUIREMENTS
1. Incumbents in this class must possess and retain a license or temporary permit as a Registered Professional Nurse in Connecticut.
2. Incumbents in this class may be required to be fluent in a foreign language or proficient in the use of the American Sign Language in certain designated positions.
3. Incumbents in this class may be required to travel.
WORKING CONDITIONS
Incumbents in this class may be required to lift and restrain individuals; may have exposure to communicable/infectious diseases and risk of injury from assaultive/abusive individuals; may be exposed to disagreeable conditions.
Conclusion
AN AFFIRMATIVE ACTION/EQUAL OPPORTUNITY EMPLOYER
The State of Connecticut is an equal opportunity/affirmative action employer and strongly encourages the applications of women, minorities, and persons with disabilities.