Saturday, January 25, 2020
Cooper River Partners - Chemical Operator
Pre-Employment Training
Recruitment #96-43-01
| | |
| --- | --- |
| Company | Cooper River Partners |
| Date Opened | 2/13/2018 3:00:00 PM |
| Filing Deadline | Ongoing |
| Location | Berkeley |
Introduction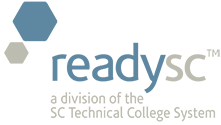 In Cooperation With
Trident Technical College
is assisting with the recruitment and training for
 Cooper River Partners
Potential employment opportunities exist for:
Chemical Operator
ESSENTIAL FUNCTIONS OF THE JOB:
Responsible for the safe and efficient operation and basic maintenance of all equipment and assist with other maintenance tasks as assigned

Monitors operations of the systems, logs data, makes process adjustments as required, and submits maintenance work orders

Maintains organization and cleanliness of equipment and associated areas

Monitor and coordinate activities of personnel working on the process

Operates front end loader for raw materials handling

Operates fork lift for process waste disposal

Maintains updated knowledge and proficiency concerning process control systems including screen manipulation and response

Performs deenergization (lockout/tagout) of equipment and issues safe work permits to ensure safe performance of maintenance on equipment

Completes projects to improve the performance and appearance of equipment

Assists the supervisor in developing short and long-term strategies including training requirements, standard operating procedures, preventative maintenance programs, benchmarking activities, etc.

Conducts safety/housekeeping/regulatory/environmental inspections, documents all activities and is responsible for ensuring that preventative maintenance programs are maintained. May perform limited process waste management activities such as waste movement and labeling

Ensures that OSHA, SCDHEC, and other regulatory requirements are met or exceeded in utilities areas.  Participates in Safety Audits, ISO 9001, RC 14001 and Site Safety Process activities to ensure requirements are met or exceeded
NON ESSENTIAL FUNCTIONS OF THE JOB:
The "inside operator" and "outside operator" work as a team and good communication is essential.

Successfully interacts with other operators, maintenance workers, contract employees, technical and professional employees, and department supervision. 

Completes all prescribed training, works in a safe manner, practices safety awareness, and adheres to plant personnel practices and policies.

Fill in for other associates as needed

Perform other duties as needed
SKILLS PREREQUISITES:
Requires general mechanical skills, basic understanding of electrical circuits, basic mathematical skills, and proven problem-solving skills.
Requires basic computer literacy, including Microsoft Office software.
Requires excellent oral and written communication skills, including the ability to follow written and oral instructions.   
EDUCATION/EXPERIENCE PREREQUISITES:
MANDATORY:  
·        2+ years industrial/commercial maintenance or operations experience
·        Excellent safety/attendance record
·        High school diploma or equivalent
·        Valid SC driver's license
PREFERRED:   
·        Associate's Degree / Certificate in Industrial Work Skills (industrial maintenance, automated technology, welding, etc.) or equivalent
·        5+ years chemical production operations experience
·        OSHA compliant forklift and/or other heavy equipment certification
CDL license
IMPORTANT DISCLAIMER NOTICE
The job duties, elements, responsibilities, skills, functions, experience, educational factors, and the requirements and conditions listed in this job description are representative only and are not exhaustive of the tasks that an employee may be required to perform.  The Company reserves the right to revise this job description at any time and to require employees to perform other tasks as circumstances or conditions of its business, competitive considerations, or the work environment change.
Training will be at no charge to trainees.  Successful completion of the training program carries no obligation to accept any offer of employment, nor is an offer guaranteed.
***An Equal Opportunity Employer M/F/H/V***
Click on a link below to apply for this position: