Saturday, August 24, 2019
Ritrama - Compounding / Batch Operator
Post-Hire Training
Recruitment #89-06-20
| | |
| --- | --- |
| Company | Ritrama |
| Date Opened | 10/30/2018 6:00:00 PM |
| Filing Deadline | 2/28/2019 11:59:00 PM |
| Location | Spartanburg |
Introduction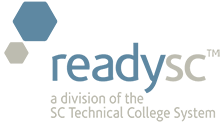 readySC™
In Cooperation With
Spartanburg Community College
is assisting with the recruitment and training for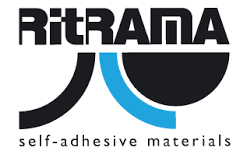 Ritrama
Ritrama is a family owned international group of companies dedicated to the worldwide manufacture and sales of pressure sensitive adhesive roll materials. Ritrama, Inc. manufactures a full line of roll stocks for the Prime, Beverage, Health & Beauty, OEM, Graphics, and Industrial markets. Our range of product capabilities includes traditional and specialty films with print enhancing topcoats, engineered solvent and water-based adhesives, and a full range of paper or film liners to meet the customer's specific processing needs. 
Potential employment opportunities exist for:
Compounding / Batch Operator
Shift:    2nd
Job Duties:
Performs daily assignments for the mixing and batching of various chemicals and to support the coating and casting lines, scheduling, and other departments.  
Major Responsibilities
Performs daily mixing jobs and paperwork activities for Compounding: Loads ingredients into mixing vats from drums, barrels and buckets per recipe instructions for all adhesive required make-ups.

Operates mixer until ingredients are completely mixed and proper mixing times have been met.

Tends to mixer while in use.

Reports any non-conformities.  

Responsible for the overall cleanliness of the Compounding Department:

Supplies the casting and adhesive lines with clean parts for each production run, including pumps, parts and vessels.

Cleans organisol drums, churns, and parts used in casting and coating process.

Changes solvents when needed for both vinyl and adhesive tanks.  Cleans the outside of troughs.

Empties trash receptacles in the area  

Rotates inventory of raw materials and stocks incoming supplies.

Demonstrates and enforces strong safety practices by strictly following procedures and safety guidelines. 

Performs daily safety audits of the Compounding area.

Follows up and corrects any safety issues discovered during random audits.

Handles and stores hazardous waste according to Hazardous Waste Management plan. Also refer to "Specific Hazardous Waste Responsibilities" description maintained by engineering and/or lab personnel.

Operates pilot coater and coordinates with laboratory to prepare organisol batches.

Tests for viscosity and dilutes adhesives with solvent if necessary. Completes required paperwork for adhesives.

Conducts quality tests to verify batch quality.

Other related responsibilities as directed by supervisor.
 Competencies, Knowledge, Skills, Abilities:

High school diploma or general education degree (GED);

1-year manufacturing experience –preferred chemical or batching processes

Proficient computer knowledge including Microsoft applications and ERP Systems

Must be able to follow written and oral instructions

Physical demands include: regularly required to stand, walk, talk or hear. The employee is frequently required to; use hands to finger, handle, or feel and reach with hands and arms. The employee is occasionally required to sit and stoop, kneel, crouch, or crawl. The employee must regularly lift and /or move up to 50 pounds and occasionally lift and/or move up to 100 pounds with assistance. 
Ritrama offers health insurance benefits including major medical, dental, and life insurance. Other benefits include 401k, paid vacation and holidays.  
An Equal Opportunity Employer