Thursday, August 13, 2020
Mercedes-Benz Vans, LLC - Mechatronics Technician
Post-Hire Training
Recruitment #87-14-21
| | |
| --- | --- |
| Company | Mercedes-Benz Vans, LLC |
| Date Opened | 7/26/2019 4:00:00 PM |
| Filing Deadline | 9/20/2019 09:00:00 AM |
| Location | Charleston |
Introduction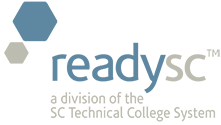 readySC™
In Cooperation With
Trident Technical College
is assisting with the recruitment and training for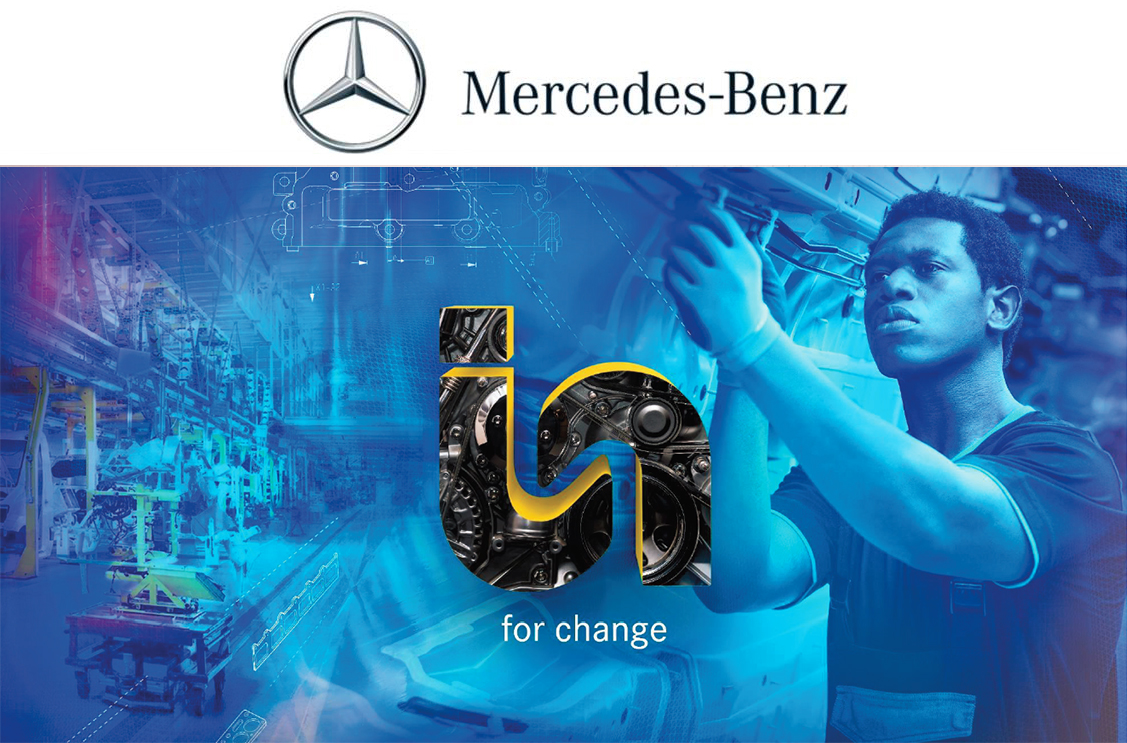 Current employment opportunities exist for:
Mechatronics Technician
Shape the future today.  
The world is changing. The question is, what will be our contribution to the outcome? We have set the pace in the field of mobility from the very beginning, and we will continue to do so. At Mercedes-Benz Vans, interdisciplinary teams are developing the mobility of tomorrow. Our goal is to make mobility safer, simpler, and more sustainable for people across the globe. Put your pioneering spirit to good use: This is your opportunity to make a contribution that extends far beyond your job title.
At Mercedes-Benz Vans, we offer you the perfect environment for your professional and personal growth. Cutting-edge training and promising career opportunities will help you to foster and expand your professional skill set as well as your individual strengths. Think, try, and thrive with us in collaborative work environments that spark game-changing concepts.
Job Overview:   The Mechatronics Technician is responsible for maintaining production equipment to ensure the daily production requirements at Mercedes-Benz Vans are met.
Responsibilities:
Perform repair work including necessary disassembly and re-assembly of production equipment

Perform equipment PM tasks to ensure manufacturer recommended specifications are maintained

Maintains repair and maintenance records

Ability to properly size circuit conductors, circuit protector devices, ability to run conduit if needed, install electrical equipment, wire and unwire equipment as needed

Must understand how to use VOM and other testing related equipment to identify electrical problems

Identify and analyze errors and malfunctions as they relate to the items below:

Intermittent/inconsistent electrical and mechanical failures on production equipment

PLC's, 24v control circuits, 480v 3phase systems, 4-20ma circuits, VFD's, PC controllers, and fieldbus technology/control technology

Complex mechanical components such as pumps, motors, bearings, etc.

Execute modernizations, extensions, and modifications according to specifications and/or sketches of electrical drawings. If necessary, adjust PLC programming and utilize PLC to troubleshoot issues. Independently construct or design equipment with use of PLC, BUS-Systems, Network Technology, Mechanical Components, Hydraulic and Pneumatic Systems and Cooling/Lubrication Systems

Perform daily equipment checks

Optimize resources and installations (idea generation and planning)

Changing process parameters

Modification of software (PLC, PC, etc.)

Perform cycle time analysis and optimize as needed

Interact with and support associates within assigned production areas

Procurement of operative materials, equipment, and service providers

Travel and/or overtime may be required

All other duties as required to support business needs 
Qualifications:
High School Diploma or GED required

Required: 4+ years relevant experience; OR Relevant certificate + 3 years relevant experience; OR Relevant associates degree + 1 year relevant experience

Preferred: 5+ years relevant experience; OR Relevant certificate + 4 years relevant experience; OR Relevant assoc. degree + 2 years relevant experience

Indirectly relevant experience: experience working with automation equipment, mechanical repairs, working toward a related degree or certification

Knowledge of industrial AC/DC electricity [24V – 480V], mechanical, hydraulics, and/or pneumatics required

Experience changing out bearing and motors preferred

Basic computer skills required (i.e. Microsoft Office, email)

PLC/BUS system education and/or experience strongly preferred

Robotics (Kuka, Durr) experience strongly preferred

Oven and paint booth supply air maintenance experience preferred (i.e. Maxon Gas Train)

Pumping system maintenance experience preferred

Conveyor system maintenance experience preferred

Strong communications skills (listening, speaking, writing)
We are all in for change. Are you too? Apply now.
Mercedes-Benz Vans, LLC ("MBV") is a plant in Ladson, South Carolina that produces Sprinter vans for the U.S. and Canadian market under the brands Mercedes-Benz and Freightliner. The midsize Mercedes-Benz Metris vans are also reassembled at this location.
Mercedes-Benz Vans, LLC invested 500 million U.S. dollars in the construction of a new Sprinter production plant in addition to an expansion of the previous assembly operations. In September 2018, MBV officially opened its new plant, located next to existing operations in the North Charleston area. The MBV facility will provide up to 1,300 jobs by the end of the decade and is expected to create at least 600 additional jobs in the region through its suppliers.
More than 120,000 Sprinters have been assembled in North Charleston and delivered to destinations in the U.S. since 2006. The U.S. is now the second largest market for Sprinter vans, after Germany. 
Mercedes-Benz Vans, LLC is committed to fostering an inclusive environment that appreciates and leverages the diversity of our team. We provide equal employment opportunity (EEO) to all qualified applicants and employees without regard to race, color, ethnicity, sex (including pregnancy, gender identity, and sexual orientation), age, national origin, religion, marital status, veteran status, physical or other disability, genetic information, or any other characteristic protected by federal, state or local law.
IMPORTANT DISCLAIMER NOTICE The job duties, elements, responsibilities, skills, functions, experience, educational factors, and the requirements and conditions listed in this job description are representative only and are not exhaustive of the tasks that an employee may be required to perform. The Company reserves the right to revise this job description at any time and to require employees to perform other tasks as circumstances or conditions of its business, competitive considerations, or the work environment change.
An Equal Opportunity Employer