KOBELCO Construction Machinery USA - Welders
Post-Hire Training
Recruitment #81-12-31
| | |
| --- | --- |
| Company | KOBELCO Construction Machinery USA |
| Date Opened | 10/8/2018 12:00:00 PM |
| Filing Deadline | 1/31/2019 12:00:00 AM |
| Location | Spartanburg |
Introduction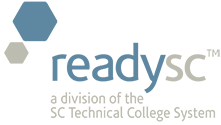 readySC™
In Cooperation With
Spartanburg Community College
is assisting with the recruitment and training for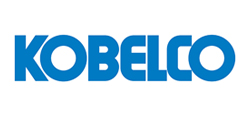 KOBELCO Construction Machinery USA
KOBELCO Construction Machinery USA is dedicated to producing a full range of crawler excavators in the 3,000 lb. to 184,000 lb. classes for the rental, landscape, construction, aggregate, roadbuilding, material handling, site preparation, recycling and ancillary markets, including zero tail swing, standard, long-reach and compact models. KOBELCO is well-known worldwide as the excavator authority for its steadfast focus on improving and enhancing its singular line of products. KOBELCO machines are well-regarded for their advanced technologies.
KOBELCO offers a comprehensive benefits plan that includes medical, dental, vision, life insurance and 401K.
Potential employment opportunities exist for:
Welders - 1st Shift
Requirements:
Operate manual MIG weld machines utilizing specialized technique to Kobelco standards

Complete required welds to meet or exceed quality and visual specifications

Work as part of a team to meet or exceed quality and production goals for excavator frame fabrication 

Inspect own work including quality checks utilizing weld and attribute gages and other measuring tools

Use lifting devices to move heavy components of weights of more than 35 lbs to position heavy fabricated metal components in weld fixtures and positioners.

Perform routine maintenance on weld machines (wire change, tip/nozzle change)

Follow documented procedures standard work, routings, and blueprints to perform safe and defect free operations to create and weld components.

Follow and utilize principles of 5S, Continuous Improvement Idea Reporting, Waste Elimination, and Standard Work

Actively participate in process improvement activities (safety, quality and productivity)

Keep work station/area clean and free from safety hazards

Rotate to various positions within the job function area to perform related activities

Work in a highly structured environment, strictly adhering to provided standard work instructions and safety requirements.

Wear all required PPE following all safety requirements at all times

Ability to work effectively with others and to guide and train them on tasks and procedures

Ability to work overtime when required including weekends

Complete all other duties, as assigned

1st Shift: Mon – Thurs for 10 hours (6 AM to 4:30 PM), Overtime possible daily and Fridays depending upon Production Schedule.
 Experience: 
High School diploma (or GED)

2+ years of MIG (GMAW) welding experience in a manufacturing environment

Intermediate proficiency (basic skills / knowledge with capability of functioning independently) in reading blueprints

General knowledge of manufacturing, methods, and process

Mechanical aptitude

Excellent problem solving skills

Strong communication, organizational and interpersonal skills

Knowledge of lean manufacturing tools and practices
Go to www.readysc.org/Kobelco for more information  
Kobelco is An Equal Opportunity Employer