KOBELCO Construction Machinery USA - Assemblers
Post-Hire Training
Recruitment #81-12-29
| | |
| --- | --- |
| Company | KOBELCO Construction Machinery USA |
| Date Opened | 10/8/2018 12:00:00 PM |
| Filing Deadline | 1/31/2019 12:00:00 AM |
| Location | Spartanburg |
Introduction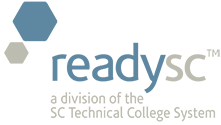 readySC™
In Cooperation With
Spartanburg Community College
is assisting with the recruitment and training for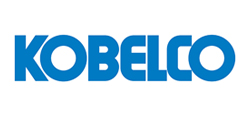 KOBELCO Construction Machinery USA
KOBELCO Construction Machinery USA is dedicated to producing a full range of crawler excavators in the 3,000 lb. to 184,000 lb. classes for the rental, landscape, construction, aggregate, roadbuilding, material handling, site preparation, recycling and ancillary markets, including zero tail swing, standard, long-reach and compact models. KOBELCO is well-known worldwide as the excavator authority for its steadfast focus on improving and enhancing its singular line of products. KOBELCO machines are well-regarded for their advanced technologies.
KOBELCO offers a comprehensive benefits plan that includes medical, dental, vision, life insurance and 401K.
Potential employment opportunities exist for:
1st Shift Assemblers
  Requirements:
Mount and connect auxiliary, mechanical, electrical, electronic, pneumatic, or hydraulic equipment; fit parts, hoses, and tubing together

Assure and maintain specified torque and tension by proper setting of torque wrenches meeting torqueing requirements for assembly.

Check incoming parts and outgoing assembly for deformation or scratches, and report non-conforming parts/product to supervision

Remove small quantities of metal, using hand files or portable grinders, to produce close fits between parts

Inspect work to insure proper assembly of all components, including torqueing and harnessing to specifications.

Actively participate in process improvement activities (safety, quality, productivity)

Operate overhead cranes or Jib cranes safely in order to move and set large parts to fixture, assembly and docking.

Keep work station/area clean and free from safety hazards and adhere to safety requirements at all times.

Rotate to various positions within the job function area to perform related activities

Work in a highly structured environment, strictly adhering to provided standard work instructions

Ability to work effectively with others and to guide and train them on tasks and procedures

Ability to work overtime when required, including weekends

Complete all other duties as assigned

1st Shift: Mon – Thurs for 10 hours (6 AM to 4:30 PM), Overtime possible daily and Fridays depending upon Production Schedule.
 Experience: 
High School diploma (or GED)

2+ years of assembly experience in a manufacturing environment

Intermediate proficiency (basic skills / knowledge with capability of functioning independently) in reading blueprints

Proven mechanical aptitude

Proficient in the execution of standardized methods and procedures

Knowledge of lean manufacturing tools and practices

Excellent problem solving skills

Strong communication, organizational and interpersonal skills

Able to work in a highly structured work environment

Attention to detail and to working safely
Go to www.readysc.org/Kobelco for more information  
Kobelco is An Equal Opportunity Employer