PGS USA, LLC - Quality Technician
Post-Hire Training
Recruitment #10-010-02
| | |
| --- | --- |
| Company | PGS USA, LLC |
| Date Opened | 7/26/2019 12:00:00 PM |
| Filing Deadline | 9/25/2019 5:00:00 PM |
| Location | Spartanburg |
Introduction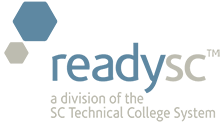 readySC™
In Cooperation With
Spartanburg Community College
Will Assist   
PGS USA, LLC
In recruiting and on-the-job training for its manufacturing facility in Spartanburg.    PGS USA, LLC is a Pacorini company and is the largest provider of logistics services to the Global Coffee and Cocoa market being certified by the Main Futures Market.  We
are seeking qualified candidates for the start-up of our new facility in Spartanburg.
Potential employment opportunities exist for full-time direct hire:
Quality Technician
Qualifications and requirements include:
·             High School graduate, GED, Technical college or higher education
·             Minimum 3 years prior working experience in a warehouse or manufacturing environment in a similar role
·             Microsoft Office experience- knowledge of Excel, Word and Outlook
·             Prior experience and exposure to General Manufacturing Principals, Global Food Safety Initiative, Food Safety Plan, preventive control qualified individual helpful.
·             Must be able to perform quality audits and maintain documentation
Shift is 7am – 3:30pm and subject to change based on production needs
Starting wage is $ 18.00 per hour
PGS USA, LLC offers benefits including Health, Dental, Vision, Life, Short Term and Long- Term Disability and 401k.
An Equal Opportunity Employer