Introduction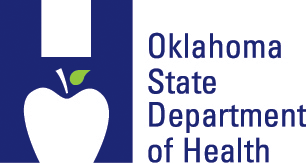 The Oklahoma State Department of Health (OSDH) is committed to providing quality health services to Oklahoma citizens. The mission of the Department of Health is to promote, protect and improve the health of all Oklahomans through strategies that focus on preventing disease and injuries.
OSDH is seeking a full time Health Educator I providing support to the Bryan County Health Department. This is a classified position (PIN#34001495) in state government, located in Durant, OK. OSDH offers a comprehensive Benefits Package, including a generous benefit allowance to offset the cost of insurance premiums for employees and their eligible dependents.  For more information about the benefit allowance [click here]. The annual salary for this position is up to $41,424.92 based on education and experience.

THIS POSITION CAN BE FILLED AT A LEVEL I OR II. PLEASE APPLY TO THE LEVEL INTERESTED IN.

Position Description:
This position will be responsible for establishing a positive working relationship within the community to conduct needs assessments within schools, businesses and the community. Facilitate the development of Community Health Improvement Plan with key stakeholders and partners that reflects the Oklahoma Health Improvement Plan resulting in improved health outcomes of Bryan County.  Strategically plan, organize, implement and communicate health education interventions and services to address needs and modify health-related behaviors of individuals, families, organizations and communities identified within the Community Health Improvement Plan. Effectively monitor and evaluate health education services to determine outcomes and opportunities for quality improvement.

Physical Demands and Work Environment
Work is typically performed in an environmentally controlled office or community setting. This position requires long periods of sitting, daily use of computer, phone and travel as needed.
BASIC PURPOSE
Positions in this job family are assigned responsibilities for assessment, planning, implementation, and evaluation of health education/promotion programs.
LEVEL DESCRIPTORS
The Health Educator job family consists of three levels, which are distinguished by the complexity of the duties performed, the depth and breadth of accountability, and the level of expertise required for completion of assigned tasks.
Level I:    
This is the career level where incumbents perform work at the full performance level in assessment, planning, implementing, and evaluating health education/promotion programs.
MINIMUM QUALIFICATIONS
Level I:   
Education and Experience requirements at this level consist of a bachelor's degree in Health Education, Health Promotion, Community Health, School Health Education, Health Studies, Nutrition, Health Behavior, Public Health or Nursing.
SPECIAL REQUIREMENT
Some positions may require that the education and/or experience or the certification may be in a specific area.
NOTES
REQUIREMENTS:
If education, certification or licensure is required to meet qualifications, applicants must provide documentation at the time of interview. 

All applicants are subject to a background check and must be legally authorized to work in the United States without visa sponsorship.

FOR ADDITIONAL INFORMATION ABOUT WORKING AT THE OKLAHOMA STATE DEPARTMENT OF HEALTH CLICK HERE

Please read instructions carefully and include all required documents when you submit your application.

No additional information will be accepted after the application has been submitted.