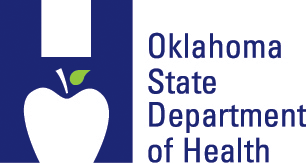 The Oklahoma State Department of Health (OSDH) is committed to providing quality health services to Oklahoma citizens. The mission of the Department of Health is to promote, protect and improve the health of all Oklahomans through strategies that focus on preventing disease and injuries.
OSDH is seeking a full time Health Educator I providing support to Okmulgee County Health Department. This is a classified position (PIN 34000009) in state government, located in Okmulgee, OK. OSDH offers a comprehensive Benefits Package, including a generous benefit allowance to offset the cost of insurance premiums for employees and their eligible dependents.  For more information about the benefit allowance [click here]. The annual salary for this position is up to $41,424.92 based on education and experience.

Position Summary
Positions in this job family are assigned responsibilities for assessment, planning, implementation, and evaluation of health education/promotion programs.  This is the career level where incumbents perform work at the full performance level in assessment, planning, implementing, and evaluating health education/promotion programs.

Position Responsibilities /Essential Functions
The functions in this job family will vary by level, but may include the following:
• Conducts needs assessments at the individual, organizational, and community levels to determine appropriate theoretical basis from which to initiate programmatic and strategic planning.
• Conducts programmatic and strategic planning with stakeholders in regard to health issues and infrastructure development.
• Implements and/or monitors the implementation of evidence based health education curricula and health promotion programs with an emphasis on program completeness, fidelity, and evaluation.
• Evaluates the effectiveness of health education/promotion programs and makes necessary changes.
• Assists in the development of grant related documents and proposals.
• Establishes and maintains partnerships with agencies, communities, or organizations in determining the need for specialized health education programs and the planning, implementation, and evaluation of such programs; this includes strategic planning, the use of logic models, development of performance measures, and specific application of health behavior theory.
• Prepares and delivers public presentations for selected audiences.
• Other duties as assigned.
Other Duties
• Demonstrates knowledge of and supports mission, vision, value statements, standards, policies and procedures, operating instructions, confidentiality standards, and the code of ethical behavior.
• Works effectively in team environment, participating and assisting their peers.
This job description is not designed to cover or contain a comprehensive listing of activities, duties or responsibilities that are required of the employee for this job. Duties, responsibilities and activities may change at any time with or without notice.
Valued Knowledge, Skills, and Abilities
Knowledge, skills, and abilities required at this level include knowledge of public health problems, principles and practices; of theoretical concepts of health behavior and application of such; of group organization and leadership; of community infrastructure development; of current social and economic problems as they relate to public health; of statistical methods; of basic epidemiology; and of grant preparation.  Ability is required to speak to the public; to organize communities, establish and facilitate coalitions, and direct groups; to prepare a variety of educational materials, such as pamphlets, bulletins, oral presentations, articles for publication, newsletters and curricula; to use personal computers and applicable software such as word processing and digital/video presentation; and to show cultural competence in working with diverse populations.
Physical Demands and Work Environment
This position is set in an office environment.  While performing the duties of the job, employees are frequently required to stand, walk, lift, and reach.  Must be willing to perform all job-related travel associated with this position.
The Health Educator job family consists of three levels, which are distinguished by the complexity of the duties performed, the depth and breadth of accountability, and the level of expertise required for completion of assigned tasks.
Level I:    
This is the career level where incumbents perform work at the full performance level in assessment, planning, implementing, and evaluating health education/promotion programs.