Introduction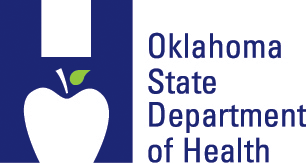 The Oklahoma State Department of Health (OSDH) is committed to providing quality health services to Oklahoma citizens.The mission of the Department of Health is to promote, protect and improve the health of all Oklahomans through strategies that focus on preventing disease and injuries.

OSDH is seeking a full time Epidemiologist II (PIN: 34002181). This is a classified position in state government, located in Oklahoma City, OK. OSDH offers a comprehensive Benefits Package, including a generous benefit allowance to offset the cost of insurance premiums for employees and their eligible dependents.  For more information about the benefit allowance [click here]. The annual salary for this position is up to $53,847.00, based on education and experience.

Position Summary
This position will serves as a community health epidemiologist for the Center for Health Statistics (CHS), acting as subject matter expert on the statistical analysis of community health data; providing technical assistance and training to analysts/epidemiologists, local partners, tribal partners, and other stakeholders. This position will assist in the development of community level profiles, report writing, and statistical analysis for multiple databases that include: hospital and ambulatory surgery discharge data, vital statistics (births and deaths), induced termination of pregnancy (ITOP), and the Behavioral Risk Factor Surveillance System (BRFSS). She/he will be required to work in partnership with the CDC in all aspects of the BRFSS including: grant application, budget, data collection, data analysis and data reporting. The community health epidemiologist will need to be able to analyze and effectively communicate the results of community level health data.

Position Responsibilities
• Provide epidemiologic support, data management and evaluation related to community health data.
o Oversee and direct the compiling, statistical analysis, interpretation and reporting of community health surveillance data.
o Advise analysts/epidemiologists, local partners, tribal partners, regional districts, community organizations and county health departments on the analysis and utilization of the BRFSS survey data.
o Conduct or direct all special data analyses in response to data requests and special studies.
o Prepare written reports, scientific articles, educational materials, presentations and summaries of survey projects, with graphics, such as graphs, charts and statistical tables.
o Assist with the development and implementation of analytic techniques to answer questions from leadership and stakeholders/partners.
• Assist with the planning for CHS Analytic and Dissemination division.
• Manage budget related to the CDC BRFSS grant and all contractors involved in implementing the Oklahoma BRFSS.
• Serve on various OSDH committees, councils and workgroups.
Knowledge, Skills and Experience
Level I: required at this level include knowledge of epidemiology methods, human biology, laboratory methods, environmental analyses interpretation, parasitology, toxicology, immunology and pathology; of medical terminology; of statistical analysis, biometry, and demography; of epidemiological or statistical software; of social and economic conditions; and of current epidemiological developments and techniques.  Ability is required to establish and maintain effective working relationships with others; to meet with the public and conduct public information programs; to write technical and non-technical information material; and to use a personal computer and applicable software.
Level II: required at this level include those identified in Level I plus knowledge of environmental toxicology, intervention strategies, diagnostic laboratory methods, and medical microbiology.  Ability is required to manipulate large databases.
Physical Demands and Work Environment
Office Environment
Computer based
Travel may be required
BASIC PURPOSE
Positions in this job family are assigned responsibilities involving the surveillance, investigation, and evaluation of communicable or chronic diseases, injuries or conditions, and assists in the planning and implementation of epidemiological programs to prevent and control diseases, injuries, or conditions.
LEVEL DESCRIPTORS
The Epidemiologist job family has four levels which are distinguished by the depth and breadth of accountability, the expertise required to perform assigned duties and the responsibility assigned for the leadership of others.
Level II:    
This is the career level of this job family where employees are assigned responsibilities for performing a more advanced and complex level of professional work.  This may include coordinating surveillance activities, special investigations, descriptive and analytical studies or research projects; preparing technical reports and scientific articles; participating in grant writing; preparing educational materials for public distribution; coordinating workgroups to update data collection tools; and mentoring lower level epidemiological staff and providing training opportunities.
MINIMUM QUALIFICATIONS
Level II:  
Education and Experience requirements at this level consist of a master's degree in Epidemiology and one year of experience in a field involving the use of epidemiological research, investigation, and analysis or a doctorate in epidemiology.
NOTES
NOTES/REQUIREMENTS:
If education, certification or licensure is required to meet qualifications, applicants must provide documentation at the time of interview. 
All applicants are subject to a background check and must be legally authorized to work in the United States without visa sponsorship.
FOR ADDITIONAL INFORMATION ABOUT WORKING AT THE OKLAHOMA STATE DEPARTMENT OF HEALTH CLICK HERE
Please read instructions carefully and include all required documents when you submit your application.

No additional information will be accepted after the application has been submitted.