Introduction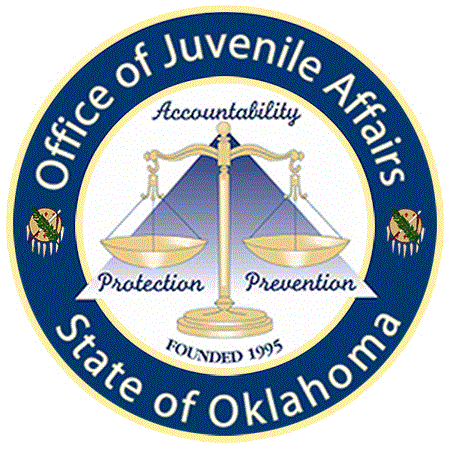 Position is located at the Central Oklahoma Juvenile Center in Tecumseh, OK.
Can be underfilled as an F50A
F50B Annual Hiring Rate - $24,973.16
F50A Annual Hiring Rate - $23,920.00
THIS RECRUITMENT IS OPEN TO CURRENT OR PREVIOUS PERMANENT CLASSIFIED STATE OF OKLAHOMA EMPLOYEES AND REINSTATEMENTS ONLY.

Responsible for performing all aspects of the custodial services to include: sweeping, mopping, vacuuming, and dusting to present a well maintained facility.  Trash will be removed daily.  Windows, walls and doors will be wiped down and polished as required.
Responsible for cleaning/sanitizing restrooms daily, ensuring paper towels, toilet paper and soap are available and in adequate quantity. 
Responsible for maintaining required supplies in adequate amounts in the custodial storeroom to perform the required services.  Establish and maintain a log for inventory of all cleaning materials and update daily.  Responsible for organizing and maintaining a clean and orderly storeroom.  
Special requirements:
Must be able to pass background check and drug screening.
A probation/trial period may be required.
Applicant must be able to perform job related travel.
BASIC PURPOSE
Positions in this job family are assigned responsibilities involving the care and cleaning of a state institution, public building, or state lodge or in the supervision or management of employees performing these duties.
LEVEL DESCRIPTORS
The Housekeeping/Custodial Worker job family consists of four levels that are distinguished based on the duties assigned, the expertise required to perform assigned work, and the responsibility assigned for providing supervision to others.
 
Level I:                                 
This is the entry level of this job family where employees are assigned routine work involving sweeping, mopping, dusting, disposing of trash, and other simple cleaning duties.  Training will be provided in completing more advanced tasks, such as the disposal of restricted or environmentally hazardous materials.
Level II:                               
This is the career level of this job family where employees are assigned responsibilities involving the full performance of a variety of custodial and housekeeping duties, including sweeping, mopping, dusting, disposing of trash, and other cleaning duties.  Some positions may also have responsibilities involving the disposal of hazardous materials or other restricted items. 
MINIMUM QUALIFICATIONS
Level I :                                    
Education and Experiencerequirements at this level consist of none. 

Level II:                                
Education and Experience requirements at this level consist of six months experience in building or institutional custodial work or an equivalent combination of education and experience.  
SPECIAL REQUIREMENT
Upon a conditional offer of employment, Department of Mental Health and Substance Abuse Services applicants must submit to a physical examination and shall meet the physical examination requirements of occasionally lifting/carrying 40 pounds and able to push and pull a maximum force of 25 pounds.
NOTES
Please read instructions carefully and include all required documents when you submit your application.

No additional information will be accepted after the application has been submitted.