Introduction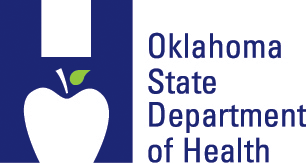 The Oklahoma State Department of Health (OSDH) is committed to providing quality health services to Oklahoma citizens.The mission of the Department of Health is to promote, protect and improve the health of all Oklahomans through strategies that focus on preventing disease and injuries.

THIS POSITION CAN BE FILLED AT A LEVEL I OR LEVEL II. PLEASE APPLY TO THE LEVEL INTERESTED IN.


OSDH is seeking a full time Accountant II providing support to the Oklahoma Health Department. This is a classified position (PIN#34000275) in state government, located in Oklahoma City, OK. OSDH offers a comprehensive Benefits Package, including a generous benefit allowance to offset the cost of insurance premiums for employees and their eligible dependents.  For more information about the benefit allowance [click here]. The annual salary for this position is up to $41,680.00 based on education and experience.

Position Description:
Responsible for professional level work in the management, analysis, and interpretation of financial accounting data generated in the medical claims billing office.  Prepares and posts information on ledgers and accounts, prepares financial statements and reports, and analyzes financial data.

Preference Statement:
Experience with medical claims billing
 
Physical Demands and Work Environment
Work is typically performed in an office setting with a climate controlled settings and exposure to moderate noise level. While performing the duties of the job, employee is required to talk, stand, walk, and reach with hands and arms.  This position requires long period of sitting and daily use of computer and phone.
STATE EMPLOYEE INFORMATION
IF YOU ARE A CURRENT OR FORMER PERMANENT, CLASSIFIED STATE EMPLOYEE, PLEASE APPLY TO THE "INTERNAL JOBS" LISTING HERE. DO NOT APPLY VIA THIS RECRUITMENT.
BASIC PURPOSE
Positions in this job family are assigned responsibilities involving professional level work in the maintenance, analysis, interpretation and management of financial accounting data.  This includes the preparation and posting of various journals, ledgers and accounts, analysis and presentation of financial data, and preparation of financial statements and expenditure reports, review and approval of various vouchers and invoices for payment, analyzing budget requirements, preparing payroll data, allocation of funds to various accounts or functions, and other similar activities.
LEVEL DESCRIPTORS
The Accountant job family has four levels which are distinguished by the complexity of assignments, the level of expertise required to perform the duties assigned, and the responsibility for providing leadership to others.
Level II:    
This is the career level of the job family where employees are assigned duties and responsibilities at the full-performance level and perform a wide range of tasks involving the maintenance, analysis, interpretation and reporting of financial accounting data and the application of generally accepted accounting principles and theories in the management of financial  accounts and operations and other related activities.  This includes maintenance of highly diverse accounts, financial analysis and reporting, participating in the preparation of budget work programs, reconciliation of accounting data, reviewing and processing financial documents for payment, maintaining payroll data and processing monthly payrolls, and similar responsibilities.  At this level, guidance and training may be provided to technical or entry level employees performing accounting related duties.
MINIMUM QUALIFICATIONS
Level II:  
Education and Experience requirements at this level consist of a bachelor's degree in accounting, business, finance or a closely related field or an equivalent combination of education and experience, substituting one year of bookkeeping for each year of the required degree PLUS one year of experience in performing professional accounting experience.
NOTES
REQUIREMENTS:
If education, certification or licensure is required to meet qualifications, applicants must provide documentation at the time of interview. 


All applicants are subject to a background check and must be legally authorized to work in the United States without visa sponsorship.
FOR ADDITIONAL INFORMATION ABOUT WORKING AT THE OKLAHOMA STATE DEPARTMENT OF HEALTH CLICK HERE
Please read instructions carefully and include all required documents when you submit your application.
No additional information will be accepted after the application has been submitted.
Selection Plan
Scores based on:  100% Evaluation of Education and Experience listed on the supplemental questionnaire.
***NOTE:  Names of eligible applicants can be made available to State agencies upon their request, immediately following the closing date and time.