Introduction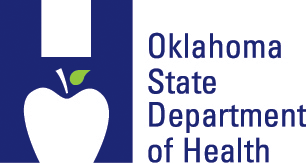 The Oklahoma State Department of Health (OSDH) is committed to providing quality health services to Oklahoma citizens.The mission of the Department of Health is to promote, protect and improve the health of all Oklahomans through strategies that focus on preventing disease and injuries.

OSDH is seeking a full time Epidemiologist II. This is a classified position in state government, located in Oklahoma City, OK. OSDH offers a comprehensive Benefits Package, including a generous benefit allowance to offset the cost of insurance premiums for employees and their eligible dependents.  For more information about the benefit allowance [click here].  The annual salary for this position is up to $63,600.00 based on education and experience.

Position Summary
The Spatial Epidemiologist will primarily be responsible for conducting spatial analyses such as: disease mapping, geographic correlation studies and disease clustering/surveillance. This positon would interpret, evaluate and design public health spatial research projects in collaboration with internal and external partners. The Spatial Epidemiologist will also be expected to conduct small-area studies using data sources (BRFSS, Cancer Registry, Vital Statistics, and Hospital Discharge) within Center for Health Statistics, providing stakeholders with data visualization on Oklahoma high-need areas. He/she will demonstrate a high proficiency with ArcGIS acting as Oklahoma State Department of Health (OSDH) subject matter expert. The position will also be responsible for the development and maintenance of the OSDH geodatabases.

Position Responsibilities
• Analyze public health and geographical data to aid understanding of complex relationships between environment and health.
o Conduct spatial analyses with quality data using ArcGIS software, display data through the use of maps, reports, charts and tables using plotters and printers
o Investigate the environmental, social, and behavioral factors underlying geographic variations in disease rates
o Complete individual GIS mapping projects as required and provide technical support for GIS projects created by end-users at OSDH
o Build OSDH epidemiologic capacity in mapping and spatial analyses related to Oklahoma health
• Design epidemiologic research geodatabase using ArcGIS software.
• Develop standards, policies and procedures for spatial epidemiologic methods and ArcGIS use.
• Serve as subject matter expert and provide technical support.
• Represent OSDH on external committees and work groups and contribute spatial epidemiologic data to statewide clearing house.

Other Duties
• Demonstrates knowledge of and supports mission, vision, value statements, standards, policies and procedures, operating instructions, confidentiality standards, and the code of ethical behavior.
• Works effectively in team environment, participating and assisting their peers.

This job description is not designed to cover or contain a comprehensive listing of activities, duties or responsibilities that are required of the employee for this job. Duties, responsibilities and activities may change at any time with or without notice.

Valued Knowledge, Skills and Abilities
Required at this level include knowledge of epidemiology methods, human biology, laboratory methods, environmental analyses interpretation, parasitology, toxicology, immunology and pathology; of medical terminology; of statistical analysis, biometry, and demography; of epidemiological or statistical software; of social and economic conditions; and of current epidemiological developments and techniques.  Ability is required to establish and maintain effective working relationships with others; to meet with the public and conduct public information programs; to write technical and non-technical information material; and to use a personal computer and applicable software; plus knowledge of environmental toxicology, intervention strategies, diagnostic laboratory methods, and medical microbiology.  Ability is required to manipulate large databases; plus knowledge of grant writing, and quality assurance methods for data collection and analysis.  Ability is required to develop and implement intervention and prevention strategies as identified through data analysis.

Physical Demands and Work Environment
Office Environment
Computer based
Travel may be required.
BASIC PURPOSE
Positions in this job family are assigned responsibilities involving the surveillance, investigation, and evaluation of communicable or chronic diseases, injuries or conditions, and assists in the planning and implementation of epidemiological programs to prevent and control diseases, injuries, or conditions.
LEVEL DESCRIPTORS
The Epidemiologist job family has four levels which are distinguished by the depth and breadth of accountability, the expertise required to perform assigned duties and the responsibility assigned for the leadership of others.
Level III:
This is the specialist level where employees are assigned responsibilities for performing advanced and/or specialized professional work which may include extensive research in a specific field such as enteric diseases, cancer, chronic and infectious diseases, trend analysis, injury clusters, and geographic/population/culture demographic; and development of quality assurance methods for data collection and analysis.  Designs and implements epidemiological studies, surveillance systems, or evaluations; coordinates grant writing and prepares grant-related reports; participates in interagency committees or task forces.  May supervise, plan, or distribute work to others.  This may include mentoring of Level I and II positions.
MINIMUM QUALIFICATIONS
Level III:  
Education and Experience requirements at this level consist of a master's degree in Epidemiology and four years of experience in a field involving the use of epidemiological techniques and analysis or a doctorate in epidemiology and one year of qualifying experience.
NOTES
REQUIREMENTS:
If education, certification or licensure is required to meet qualifications, applicants must provide documentation at the time of interview. 

All applicants are subject to a background check and must be legally authorized to work in the United States without visa sponsorship.

FOR ADDITIONAL INFORMATION ABOUT WORKING AT THE OKLAHOMA STATE DEPARTMENT OF HEALTH CLICK HERE
Please read instructions carefully and include all required documents when you submit your application.


No additional information will be accepted after the application has been submitted.