Introduction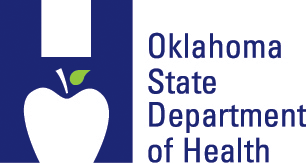 The Oklahoma State Department of Health (OSDH) is committed to providing quality health services to Oklahoma citizens. Our mission is to protect and promote health, to prevent disease and injury, and to cultivate conditions by which Oklahomans can be healthy. 

OSDH is seeking a full time Health Educator II providing support to Pottawatomie County Health Department. This is a classified position (PIN 34004050) located in Shawnee, Oklahoma in state government. OSDH offers a comprehensive Benefits Package, including a generous benefit allowance to offset the cost of insurance premiums for employees and their eligible dependents.  For more information about the benefit allowance [click here]. The annual salary for this position is up to $43,071.17 based on education and experience.

Position Description
The primary purpose of this position is to be responsible for assessing, planning, implementing, and evaluating health education program such as; serving as a team leader or lead worker on specific projects, programs, or activities and improving health outcomes.

Duties include, but not limited to:
•Conducts needs assessments at the individual, organizational, and community levels to determine appropriate theoretical basis from which to initiate programmatic and strategic planning.
•Conducts programmatic and strategic planning with stakeholders in regard to health issues and infrastructure development.
•Implements and/or monitors the implementation of evidence based health education curricula and health promotion programs with an emphasis on program completeness, fidelity, and evaluation.
•Evaluates the effectiveness of health education/promotion programs and makes necessary changes.
•Assists in the development of grant related documents and proposals.
•Establishes and maintains partnerships with agencies, communities, or organizations in determining the need for specialized health education programs and the planning, implementation, and evaluation of such programs; this includes strategic planning, the use of logic models, development of performance measures, and specific application of health behavior theory.
•Prepares and delivers public presentations for selected audiences.
•Other duties as assigned

Physical Demands and Work Environment:
Work is typically performed in an office setting with a climate controlled settings and exposure to moderate noise level. While performing the duties of the job, employee is required to talk, stand, walk, and reach with hands and arms.  This position requires long period of sitting and daily use of computer and phone. Travel is required.
STATE EMPLOYEE INFORMATION
IF YOU ARE A CURRENT OR FORMER PERMANENT, CLASSIFIED STATE EMPLOYEE, PLEASE APPLY TO THE "INTERNAL JOBS" LISTING HERE. DO NOT APPLY VIA THIS RECRUITMENT.
BASIC PURPOSE
Positions in this job family are assigned responsibilities for assessment, planning, implementation, and evaluation of health education/promotion programs.
LEVEL DESCRIPTORS
The Health Educator job family consists of three levels, which are distinguished by the complexity of the duties performed, the depth and breadth of accountability, and the level of expertise required for completion of assigned tasks.
Level II:    
This is the specialist level where incumbents are assigned advanced level responsibilities for assessing, planning, implementing, and evaluating health education programs such as serving as a team leader or lead worker on specific projects, programs, or activities.
MINIMUM QUALIFICATIONS
Level II:   
Education and Experience requirements at this level consist of a bachelor's degree in Health Education, Health Promotion, Community Health, School Health Education, Health Studies, Nutrition, Health Behavior, or Nursing PLUS one year of experience in public health education or community development.
SPECIAL REQUIREMENT
Some positions may require that the education and/or experience or the certification may be in a specific area.
NOTES
REQUIREMENTS:
If education, certification or licensure is required to meet qualifications, applicants must provide documentation at the time of interview. 

All applicants are subject to a background check and must be legally authorized to work in the United States without visa sponsorship.


FOR ADDITIONAL INFORMATION ABOUT WORKING AT THE OKLAHOMA STATE DEPARTMENT OF HEALTH CLICK HERE
Please read instructions carefully and include all required documents when you submit your application.

No additional information will be accepted after the application has been submitted.
Selection Plan
Scores based on:  100% Evaluation of Education and Experience listed on the supplemental questionnaire.
***NOTE:  Names of eligible applicants can be made available to State agencies upon their request, immediately following the closing date and time.