Introduction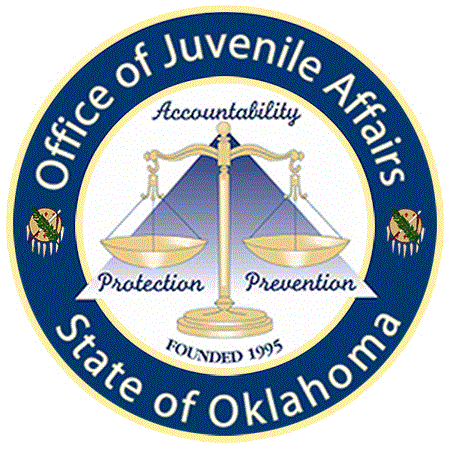 Position is located at the Southwest Oklahoma Juvenile Center in Manitou OK.

TYPICAL FUNCTIONS:
The functions within this job family will vary by level, but may include and are not limited to the following:
•Provides security and supervision to adjudicated residents in a variety of situations and activities.
•Performs routine duties in care, custody, education, and treatment of residents; observes, records, and reports health symptoms, behavior, and activity of residents.
•Manages aggressive and non-aggressive behavior through verbal and physical intervention using prescribed and approved techniques; quickly responds to physical assaults, riots, and other emergency situations.
•Conducts counts of residents and enforces institutional rules and regulations; observes resident and staff activities on multiple surveillance monitor screens.
•Provides paraprofessional counseling and instruction to residents by directing their daily activities, maintaining order, providing support, and helping them develop and achieve personal goals; serves on a treatment team to review residents' progress, treatment and educational plans; serves as a group leader by reviewing and assessing the adjustment and functioning of a group of residents.
•Inspects the facility's living areas and work locations to ensure health and safety standards are being met, conducts searches for unauthorized objects, materials, and contraband; maintains security in an assigned area or post; controls movement of residents to and from living quarters for activities and off-campus appointments; maintains order and discipline during programs, meals, and recreation periods by utilizing empathic verbal communication skills.
•Patrols facility grounds, juvenile living quarters and work areas on an assigned shift while observing the activities and movements of residents; checks authorized persons in or out of buildings and grounds area while assuring unauthorized persons are denied access.
•Checks the physical security of the facility, including doors, windows, and lighting.
•Completes written and/or typed reports on a variety of incidents and residents' behaviors; sends and receives verbal transmissions over a hand-held radio; maintains a written log of daily facility activities; communicates by telephone with emergency responder agencies in crisis situations.
•Assists other OJA employees as needed/other duties as assigned.
Special Requirements:
Must be able to pass background check and drug screening.
•Applicants must possess a valid Oklahoma Driver License at the time of employment and maintain a valid license while employed in this job family.
•Applicants must be willing and able to work overtime and to work on any designated shift that may span the late evening hours or the early morning hours commonly known as the night shift.
•Applicants must be able to successfully complete all training requirements for sole supervision of residents including, but not limited to first aid certification, CPR, and unarmed restraint training.
•Applicants must be willing and able to perform any/all job-related travel.
•Applicants must meet all required physical examination requirements as established and prescribed by the Office of Juvenile Affairs.
Duties require employees to stand and walk for prolonged periods and to have the ability to physically restrain residents using approved restraint techniques.  Applicants must be able to lift 50 pounds.
STATE EMPLOYEE INFORMATION
IF YOU ARE A CURRENT OR FORMER PERMANENT, CLASSIFIED STATE EMPLOYEE, PLEASE APPLY TO THE "INTERNAL JOBS" LISTING HERE. DO NOT APPLY VIA THIS RECRUITMENT.
BASIC PURPOSE
Positions in this job family are involved in providing direct care, supervision and security, transportation, and role modeling to adjudicated youth in the custody of the juvenile justice system. This will include providing paraprofessional guidance and counseling to residents, interventions to control aggressive behaviors, documentation of behaviors and activities, and monitoring and moderation of resident behavior.
LEVEL DESCRIPTORS
The job family has four levels, which are distinguished by the complexity of work performed, the level of expertise required to perform the assigned duties, and the responsibility assigned for providing leadership to others.
Level III:  
This is the specialist level of the job family, where employees are assigned responsibilities involving an advanced level of work in a residential unit as a shift supervisor. Responsibilities will be assigned to employees for training and assisting others in the performance of these duties. This includes coordinating the activities of the residents in the unit. These positions will be assigned responsibility for the supervision of lower level staff, including assigning, planning and organizing work, providing training, and evaluating performance.  Positions will provide direct supervision which includes additional responsibilities for employee development, approving leave and initiating disciplinary actions, as well as performing related administrative functions including but not limited to various investigations or other security related activities.
MINIMUM QUALIFICATIONS
Level III:
Education and Experience requirements at this level consist of the statutory requirements of OAC 377:3-13-43(c)(1): All direct-care staff shall be at least 21 years of age and possess a high school diploma or its equivalent (10 O.S. § 401 et seq.) PLUS the completion of thirty semester hours from an accredited college or university PLUS one year of security experience working with juveniles in a residential care and treatment facility.

Note:  There is no substitution for the required one year of experience working with juveniles in a residential care and treatment center. 
NOTES
Please read instructions carefully and include all required documents when you submit your application.

No additional information will be accepted after the application has been submitted.
Selection Plan
Scores based on:  100% Evaluation of Education and Experience listed on the supplemental questionnaire.
***NOTE:  Names of eligible applicants can be made available to State agencies upon their request, immediately following the closing date and time.