Introduction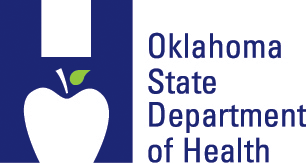 The Oklahoma State Department of Health (OSDH) is committed to providing quality health services to Oklahoma citizens. Our mission is to protect and promote health, to prevent disease and injury, and to cultivate conditions by which Oklahomans can be healthy.
OSDH is seeking a full time Laboratory Scientist II providing support to the Public Health Laboratory. This is a classified position (Pin 34000710) in state government, located in Oklahoma City. OSDH offers a comprehensive Benefits Package, including a generous benefit allowance to offset the cost of insurance premiums for employees and their eligible dependents.  For more information about the benefit allowance [click here]. The annual salary for this position is up to $49,786.00 based on education and experience.

Position Description:  
The Laboratory Scientist II position is responsible for conducting tests for the isolation and detection of infectious diseases using molecular testing procedures such as RT-qPCR, multiplexed nucleic acid bead hybridizations, and next generation sequencing for the purpose of providing information for the detection, prevention and surveillance of various pathogens and infectious diseases. This position will also be trained and integrated in the PHLs on-call testing team for biological threats, emerging infectious diseases, and other high-consequence pathogens.
Physical Demands and Work Environment
Work is typically performed in an office and laboratory with a climate controlled settings and exposure to moderate noise level. This position requires entry into biosafety level three (3) laboratories where an array of hazardous materials may be present. While performing the duties of the job, employee is required to talk, stand, walk, and reach with hands and arms.  This position requires long period of sitting, standing, and daily use of computer and phone. Travel may be required with this position. Applicants must be willing to perform all job-related travel associated with this position.
STATE EMPLOYEE INFORMATION
IF YOU ARE A CURRENT OR FORMER PERMANENT, CLASSIFIED STATE EMPLOYEE, PLEASE APPLY TO THE "INTERNAL JOBS" LISTING HERE. DO NOT APPLY VIA THIS RECRUITMENT.
BASIC PURPOSE
Positions within this professional job family are assigned responsibilities for performing work associated with clinical, analytic and/or environmental laboratory testing.  Laboratory specialty areas will include biochemistry, chemistry, immunology, microbiology, molecular biology and/or biochemical techniques.
LEVEL DESCRIPTORS
The Laboratory Scientist job family consists of four levels (basic, career, specialist and leadership) which are distinguished based on the complexity of assigned duties, the expertise required to complete various assignments, and the responsibility assigned for providing training, leadership and supervision to others.
Level II:   
This is the career level of this job family where incumbents perform laboratory bench work related to a wide spectrum of routine clinical analytical and/or environmental laboratory tests with the ability to work independently.
MINIMUM QUALIFICATIONS
Level II:    
Education and Experience requirements at this level consist of a master's degree in biological or physical science, or a closely related field; OR a bachelor's degree in biological or physical sciences, or a closely related field, plus two years of experience performing clinical analytical and/or environmental laboratory testing.
NOTES
REQUIREMENTS:
If education, certification or licensure is required to meet qualifications, applicants must provide documentation at the time of interview. 


All applicants are subject to a background check and must be legally authorized to work in the United States without visa sponsorship.


FOR ADDITIONAL INFORMATION ABOUT WORKING AT THE OKLAHOMA STATE DEPARTMENT OF HEALTH CLICK HERE


Please read instructions carefully and include all required documents when you submit your application.

No additional information will be accepted after the application has been submitted.
Selection Plan
Scores based on:  100% Evaluation of Education and Experience listed on the supplemental questionnaire.
***NOTE:  Names of eligible applicants can be made available to State agencies upon their request, immediately following the closing date and time.