Introduction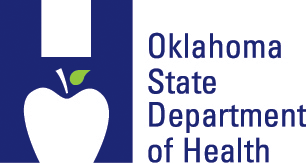 JFD:  Housekeeping/Custodial Worker I
Location: Building Management/Internal Services
PIN #: 34000425
Salary: $834.43 - $876.15

Description:
This position is responsible for ensuring custodial services are satisfactorily performed at the Oklahoma State Department of Health central office.
BASIC PURPOSE
Positions in this job family are assigned responsibilities involving the care and cleaning of a state institution, public building, or state lodge or in the supervision or management of employees performing these duties.
LEVEL DESCRIPTORS
The Housekeeping/Custodial Worker job family consists of four levels that are distinguished based on the duties assigned, the expertise required to perform assigned work, and the responsibility assigned for providing supervision to others.
 
Level I:                                 
This is the entry level of this job family where employees are assigned routine work involving sweeping, mopping, dusting, disposing of trash, and other simple cleaning duties.  Training will be provided in completing more advanced tasks, such as the disposal of restricted or environmentally hazardous materials.
MINIMUM QUALIFICATIONS
Level I :                                    
Education and Experiencerequirements at this level consist of none.
NOTES
NOTES/REQUIREMENTS:
If education, certification or licensure is required to meet qualifications, applicants must provide documentation at the time of interview. 

All applicants are subject to a background check and must be legally authorized to work in the United States without visa sponsorship.

FOR ADDITIONAL INFORMATION ABOUT WORKING AT THE OKLAHOMA STATE DEPARTMENT OF HEALTH CLICK HERE
Please read instructions carefully and include all required documents when you submit your application.

No additional information will be accepted after the application has been submitted.