Introduction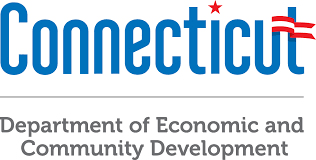 A
re you an Archaeologist looking for an exciting new opportunity? Does a career in public service excite you? If so, read below & apply today! 
The primary role of this position will be to augment the regulatory review capabilities of the office to ensure that the SHPO has the capacity to address all its statutory obligations and to assist public agencies to complete their due diligence, pursuant to state and federal regulations, pertaining to cultural resources. 
Duties Include: 
Conducting professional reviews of both routine and complex federally funded, sponsored, or licensed projects pursuant to Section 106 of the National Historic Preservation Act. 

Providing guidance and review comments to federal agencies regarding the initiation of Section 106 consultation, Area of Potential Effect (APE) delineation, and public involvement. 

Evaluating the project area for the presence of previously identified historic resources and evaluating newly surveyed properties for National Register of Historic Places eligibility. 

Assessing the project's effects upon identified resources against the Secretary of the Interior's Standards for the Treatment of Historic Properties, and if appropriate, recommending and developing measures to avoid, minimize, and/or mitigate the effects through written and oral negotiations with the federal agency and other stakeholders.

Conducting professional reviews of both routine and complex state funded, sponsored, or licensed projects pursuant to the Connecticut Environmental Policy Act.

Providing technical assistance and consultation to various agencies from scoping through the final design of projects to assist them in complying with the applicable historic preservation legislation and regulations and assisting agency officials with integrating historic preservation regulatory requirements into their project development.

Guiding and directing the preparation of cultural resource survey reports. Recommending survey methodology and commenting on the reported resource identification, description, research, analysis, photography, mapping, and recording format.

Establishing and maintaining cooperative working relationships with representatives from federal, state, and local government agencies, tribal organizations, non-profit groups, consultants, and members of the public.

Preparing clear, sound, and accurate correspondence including letters, memorandums, emails, and resolutions for the signature of the DSHPO, SHPO, and/or other staff as appropriate.

Conducting field visits to project sites and attending meetings pertaining to specific regulatory review assignments as well as general planning or programmatic meetings with federal, state, and local government entities and the public.

Conducting field surveys and investigations of historic sites to determine their state of preservation, physical condition, contextual setting, project impacts, and/or eligibility for the State and National Registers of Historic Places.

Assisting in organizing and/or participates in conferences, workshops, lectures, seminars, meetings, and public hearings and addressing various groups concerning programs and preservation issues.
Benefits & Schedule: We participate in a competitive benefits package that includes comprehensive healthcare policies including medical and dental coverage, retirement plan options, paid time off, and more! We also encourage a healthy work-life balance for all employees and provide professional growth and development opportunities! 
This job is based in Hartford but will require travel throughout Connecticut. This position is full-time, 40 hours per week, with a work schedule of Monday through Friday.
Watch the video below to see what it's like to be a State of CT employee! 
Selection Plan
To Apply:
In order to be considered for this job opening, you must meet the Minimum Qualifications as listed on the job opening. You must specify your qualifications on your application. The minimum experience and training requirements must be met by the close date on the job opening, unless otherwise specified.

Ensure that your application is complete and detailed before submitting it. In order to comply with Public Act 21-69, the State of Connecticut is no longer asking for resumes during the initial application process. You will not be able to make revisions once your application is submitted into the JobAps system.

Please select all location(s) and shift(s) you are willing to work on your application. Failure to do so may result in not being considered for vacancies in that specific location.
Important Information After You Apply: 
This posting may require completion of additional referral questions (RQs). You can access these RQs via an email that will be sent to you after the posting's closing date or by visiting your JobAps Personal Status Board (Certification Questionnaires section). Your responses to these RQs must be submitted by the question's expiration date. Please regularly check your email and JobAps Personal Status Board for notifications. Please check your SPAM and/or Junk folders on a daily basis in the event an email provider places auto-notification emails in a user's spam. 

Note:  At any point during the recruitment process, applicants may be required to submit additional documentation which support their qualification(s) for this position.  These documents may include:  a cover letter, resume, transcripts, diplomas, performance reviews, attendance records, supervisory references, licensure, etc., at the discretion of the hiring agency.  Applicants must meet the minimum qualifications as indicated to apply for this position.

Interviews will be limited to candidates whose experience and training most closely meet the requirements of the position. The immediate vacancy is listed above, however, applications to this recruitment may be used for future vacancies in this job class.
Connect With Us:
Due to the large volume of applications received, we are unable to provide confirmation of receipt or status during the recruitment process. Updates will be available through your JobAps portal account.

Should you have any questions about this recruitment please contact faith.macdonald@ct.gov.
PURPOSE OF JOB CLASS (NATURE OF WORK)
In the Department of Economic and Community Development and the Department of Transportation, this class is accountable for independently performing a full range of tasks participating in the implementation of the State's historic preservation program in accordance with National Register Program of the National Park Service.
EXAMPLES OF DUTIES
Prepares or edits National Register nominations for archaeological sites; conducts or supervises surveys which may include photography, bibliographic research and limited laboratory research and analysis; reviews and comments on archaeological assessments; maintains liaison with professional archaeological associations; supervises expenditure of National Park Service grant-in-aid funds for archaeological sites; develops and writes archaeological components of State Plan for Historic Preservation; speaks before groups concerning archaeological issues; prepares and updates state inventories and maps for archaeological use; conducts negotiations with federal agencies and the President's Advisory Council on Historic Preservation; assists municipalities and federal agencies in expediting environmental reviews of cultural resources; assists in planning of projects falling under Section 106 of the National Historic Preservation Act and the Connecticut Environmental Policy Act; maintains liaison with Office of Archaeology and the Native American Heritage Advisory Council; participates in formulating memoranda of agreements; provides technical guidance to state agencies, town governments and property owners on archaeological issues; performs related duties as required.
KNOWLEDGE, SKILL AND ABILITY
Considerable knowledge of relevant State and Federal laws, statutes and regulations; considerable knowledge of principles, practices and techniques of archaeological survey, excavation and laboratory operations; knowledge of Connecticut's prehistoric, historic and industrial archaeological heritage; knowledge of basic photographic techniques; interpersonal skills; oral and written communication skills; ability to read and interpret written materials; ability to carry research to completion.
MINIMUM QUALIFICATIONS - GENERAL EXPERIENCE
The minimum qualifications for this job classification are:
1. A Master's degree in archaeology, anthropology or closely related field.
2. One (1) year of full-time experience or equivalent specialized training in archaeology research, administration or management.
3. Four (4) months of supervised field and analytic experience in general North American archaeology.
4. Demonstrated ability to carryout research to completion.
And
5. One (1) year of full-time professional experience at a supervisory level in the study of archaeological resources of the prehistoric period or one (1) year of full-time professional experience at a supervisory level in the study of archaeological resources of the historic period.
PREFERRED QUALIFICATIONS
Experience with a cultural resources firm or government agency managing projects in compliance with a Federal historic preservation program.

Experience working with cultural resource spatial data in a Geographic Information System (GIS).

Archaeological field experience in the glaciated northeastern United States.
SPECIAL REQUIREMENTS
Incumbents in this class may be required to travel.
Conclusion
AN AFFIRMATIVE ACTION/EQUAL OPPORTUNITY EMPLOYER
The State of Connecticut is an equal opportunity/affirmative action employer and strongly encourages the applications of women, minorities, and persons with disabilities.