Introduction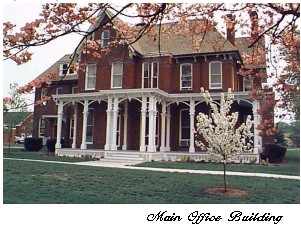 Are you interested in a career where you can make a difference, do what you are passionate about and receive personal fulfillment? Do you bring experience and training with in-home and in-office family therapy? If so, the Albert J. Solnit Children's Center is looking for you to be a part of their team.
The State of Connecticut, Department of Children and Families (DCF) seeks a qualified individual for a Clinical Social Worker Associate position #96227.  This is a full-time, 37.5 hour per week first shift position. This position is located at the Albert J. Solnit Children's Center, North Campus-36 Gardner Street, East Windsor, CT 06088. The scheduled hours 9:00 am to 5:00 pm and requires one weekday evening a week in an effort to accommodate our families. The formal schedule will be worked out with the clinician's immediate supervisor. This clinician will spearhead the enhancement of the facility's family programming and will be expected to work in a complex milieu setting with an interdisciplinary team including: child care staff, Psychiatrists, Psychologists, Rehabilitation Specialists, Lead Children Service Workers, Nurses and School personnel. *Candidates new to state service will start at the minimum of the salary range.


The Albert J. Solnit Children's Center – North Campus Psychiatric Residential Treatment Center provides treatment, educational and rehabilitation services to some of the most complex adolescent males between the ages of 13 and 17 and their families in the state of Connecticut. Consistent with the DCF mission statement of "working with families and communities for children who are healthy, safe, smart and strong" we provide treatment for and return children to their families with recovery services in place by utilizing a strength based, family-centered relational approach based on youth-adult partnerships with a program model designed to focus on treatment strategies which are trauma informed and gender responsive. Located in East Windsor, CT, the program is designed to be the bridge from hospital to home and community or as a diversionary placement to avoid the need for a hospital stay, providing an educational program, work experience opportunities and rehabilitation, including therapeutic recreation and occupational and music therapies. 
The State of Connecticut offers a hybrid retirement plan where new employees may elect to participate in the State Employees Retirement System, which provides a retirement benefit, including retiree health insurance. Paid time off is also offered, including 12 paid holidays per calendar year, in addition to vacation, sick and personal leave accruals.
Selection Plan
Pl
ease include a resume within the "resume tab" of your application.
Applicants invited to interview may be required to submit additional documentation, which supports their qualification(s) for this position. These documents may include: performance reviews, supervisory references, college transcripts, licensure, writing samples/redacted reports, etc. at the discretion of the hiring agency. 
Should you have any questions pertaining to this recruitment, please contact Martina Gillespie, Martina.Gillespie@ct.gov, 860-704-4224. 
PURPOSE OF JOB CLASS (NATURE OF WORK)
In a state agency behavioral health program as part of a multi-disciplinary team at one or more locations this class is accountable for skilled clinical social work treatment and leadership services involving complex case assignments.
EXAMPLES OF DUTIES
Independently provides highly skilled direct clinical social work treatment and/or substance abuse services to clients with complex psychological and social problems through comprehensive clinical assessments and provision of individual, family and group treatment; provides individual field work instruction and/or clinical supervision which includes instruction in use of comprehensive psychosocial assessments and current diagnostic categories, taking into consideration cultural, social, economic, medical, environmental and legal issues; develops comprehensive service plans including measurable treatment objectives; initiates consultation and collaboration with other mental health providers to improve delivery of current services and/or identify unmet needs within current service system; assists in resolution of administrative, personnel and clinical issues in program and/or agency; develops data for statistical and planning systems and/or research and publication; prepares administrative reports and suggests operational policies and procedures; oversees development and/or implementation of individual client treatment and/or service plans; may be assigned administrative oversight of research projects; may provide clinical and/or administrative leadership to program components such as crisis intervention teams, inpatient treatment teams, case management teams, psychoeducational program services, psychosocial rehabilitation and forensic services; may provide forensic evaluations and expert testimony to courts; may represent program or agency during licensing and certification inspections conducted by regulatory bodies; may represent program or agency in liaison relationships with other community agencies and resources; may provide in-service educational presentations concerning available health, mental health and human services resources and means to access them; may chair facility or community based committees that develop policies and plans to serve psychiatrically disabled individuals; may present information on mental illness and mental health services to community groups; performs related duties as required.
KNOWLEDGE, SKILL AND ABILITY
Considerable knowledge of and ability to instruct others about theories of human behavior, current diagnostic categories of mental illness, family dynamics, substance abuse and human sexuality; considerable knowledge of social, cultural, economic, political, religious, medical, psychological and legal issues which influence behavior of clients, families, service programs and society at large; knowledge of statutes, regulations and standards relating to mental health services; knowledge of state law governing licensed clinical social worker practice standards; considerable oral and written communication skills; considerable administrative skills; considerable ability to independently apply in practice current psychiatric treatment modalities including but not limited to behavioral, cognitive, object-relations, crisis intervention and psychosocial rehabilitation approaches; ability to integrate theory and case material in assessing and devising comprehensive treatment and/or service plans for difficult and/or complex case assignments; ability to lead task groups including but not limited to treatment teams and agency committees.
MINIMUM QUALIFICATIONS - GENERAL EXPERIENCE
One year of experience as a licensed clinical social worker.
PREFERRED QUALIFICATIONS
Experience providing clinical services to children, adolescents and/or transition-age youth with complex psychiatric profiles and to their families




Experience providing case management services in collaboration with community systems of care




Implementing evidence based practice and working as part of a multidisciplinary clinical team




Experience providing clinical services to a culturally diverse population




Family therapy and training experience

Substance abuse treatment and evaluation training experience

Fluency in Spanish, both oral and written
SPECIAL REQUIREMENTS
Incumbents in this class must possess and retain a license to practice clinical social work pursuant to Sec. 20-195 (m) through (r) of the Connecticut General Statutes.


Incumbents in this class must possess and maintain eligibility for participation in federal health care programs as defined in 42 U.S. § 1320a-7b(f).


Incumbents in this class may be required to have knowledge of sign language and communication ability with the deaf and hearing impaired in designated positions.


Incumbents in this class may be required to have ability in Spanish oral and written communication in designated positions.


Incumbents in this class may be required to be a certified Substance Abuse/HIV Supervisor.


Incumbents in this class may be required to travel.
WORKING CONDITIONS
Incumbents in the class may be exposed to some risk of injury from assaultive and/or abusive clients.
Conclusion
AN AFFIRMATIVE ACTION/EQUAL OPPORTUNITY EMPLOYER
The State of Connecticut is an equal opportunity/affirmative action employer and strongly encourages the applications of women, minorities, and persons with disabilities.